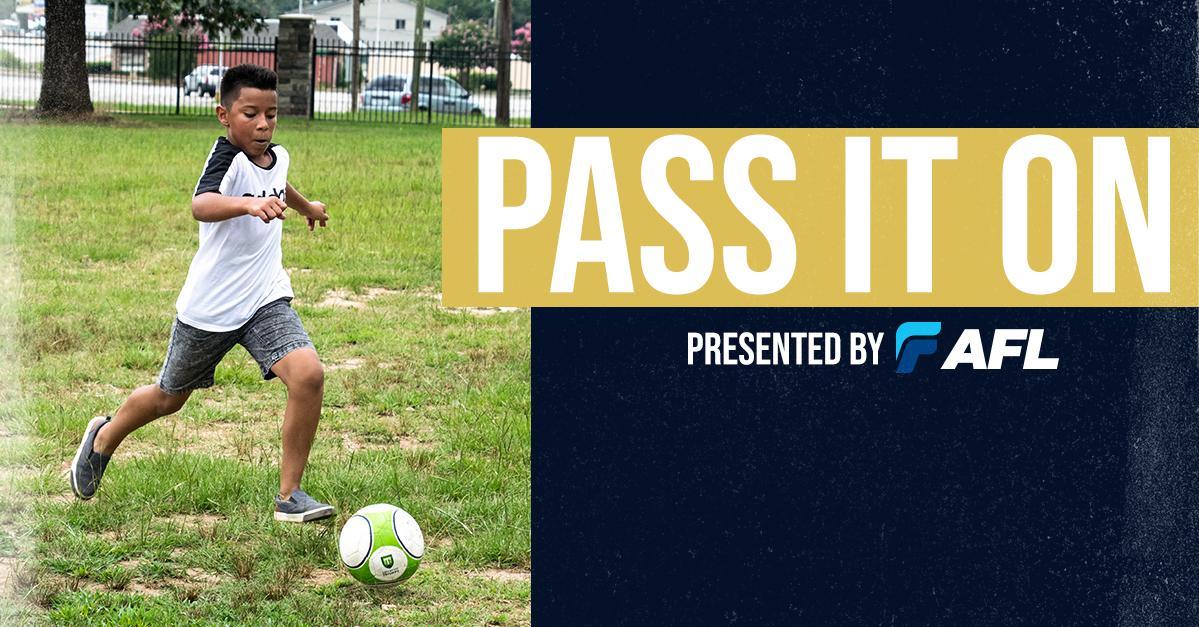 The Greenville Triumph and AFL are pleased to offer the Pass It On program! This after-school program is aimed to provide mentoring to underserved and disadvantaged youth soccer players in the Upstate community.
The Pass It On program targets students age 6-14 and will provide opportunities for children to experience the game of soccer no matter their background and economic standing.
Greenville Triumph staff will conduct the 60-minute programming beginning in May. Each session will strive to create a safe, stress-free environment, so the participants can develop life skills through three main components: Health, Stretching, and Soccer.
All the kids in attendance will be involved first-hand in physical activities, receive nutritional tips from the Triumph staff, and will walk away with a co-branded water bottle and drawstring bag from the Triumph and AFL!
Do you want your school to participate in the Pass It On program presented by AFL? Click here to fill out a form. Programs are booked on a first come, first served basis.
If you have any questions about the program itself or the registration process, please reach out to our Partnership Marketing and Development Coordinator, Rachele Manfre, at rmanfre@greenvilletriumph.com or 864-386-7998.