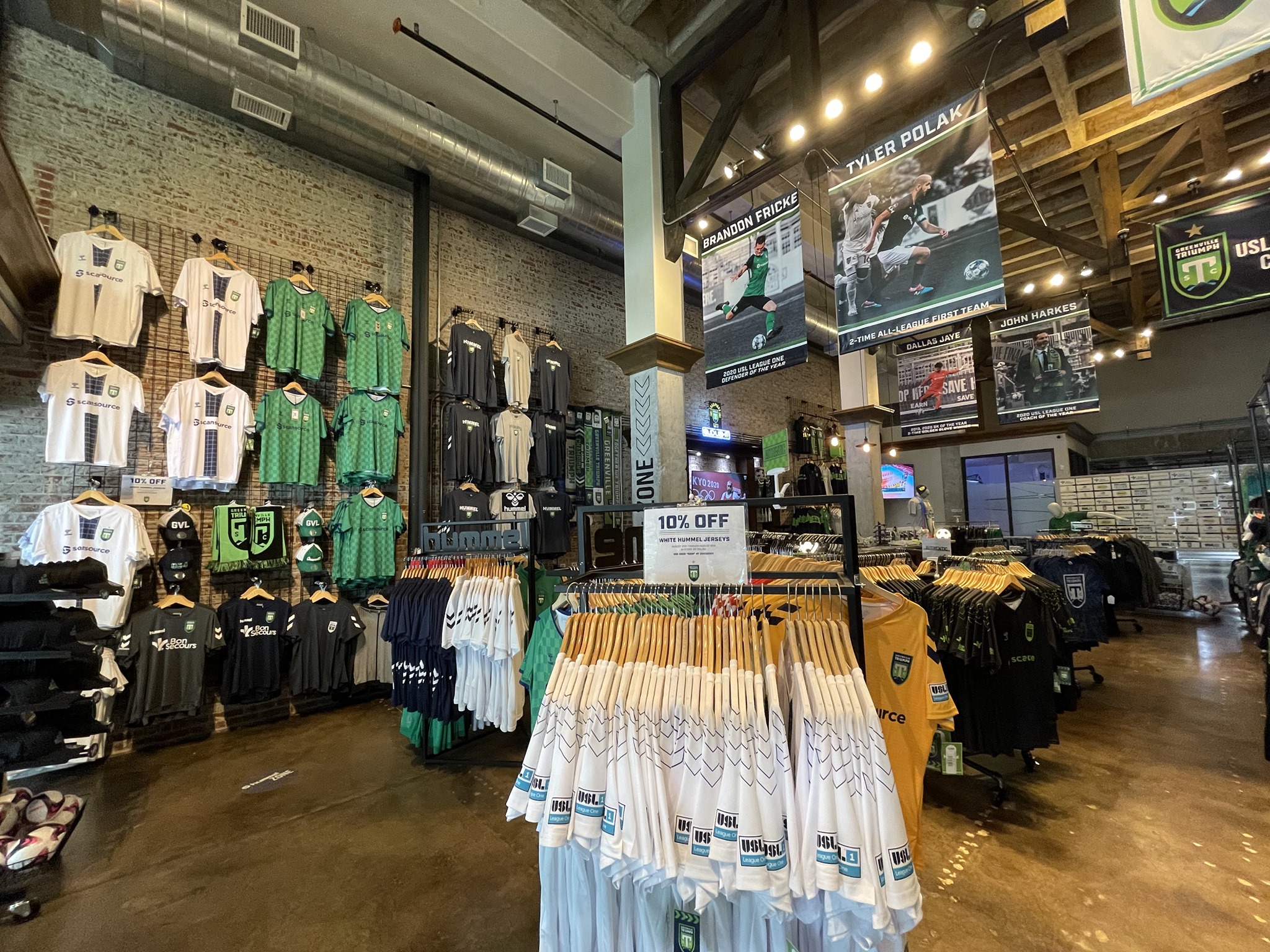 Greenville Triumph Part-time Retail Associate Job Description
Have you ever wanted to get paid to be a part of something you love? The Greenville Triumph Soccer Club currently has an opportunity available to do just that! GTSC is looking for reliable, friendly, out-going people to fill part-time positions as Retail Associates working in our downtown team store. These positions are a great way to earn some money while being a part of the Upstate's only professional soccer club! Successful candidates will interact with customers in the team store assisting with merchandise and apparel purchases while also providing outstanding customer service. The Club is primarily looking to fill hours available on Fridays, Saturdays & Sundays. For more information take a look at the requirements and job duties noted below:
Duties & Responsibilities:
Actively engage customers in conversation and assist in the purchasing process by answering questions and providing understanding, demonstration, description and background of merchandise and apparel.
Utilize a working knowledge of all retail merchandise including price, any special product considerations, sales floor location in the store and in the stockroom.
Actively maintain the store appearance including keeping merchandise neatly organized and attractively displayed. Clean glass door, fold t-shirts and arrange merchandise to maintain the highest level of visual presentation.
Accurately execute any merchandise returns as directed.
Actively execute the daily goals and priorities assigned by Merchandise Manager and or Club management.
Maintain stockroom merchandise organization and cleanliness.
Any other tasks as assigned by any Club manager &/or supervisor.
Requirements:
Excellent interpersonal skills and customer service skills.
Excellent organizational skills.
Must be competent handling cash during transactions and fiscally responsible when reconciling for the day and with the Club Controller.
Must be reliable and dependable.
Must be available to work weekends, evenings and matches.
With training, be able to run Shopify order processing system.
Ability to lift as much as 30 pounds.