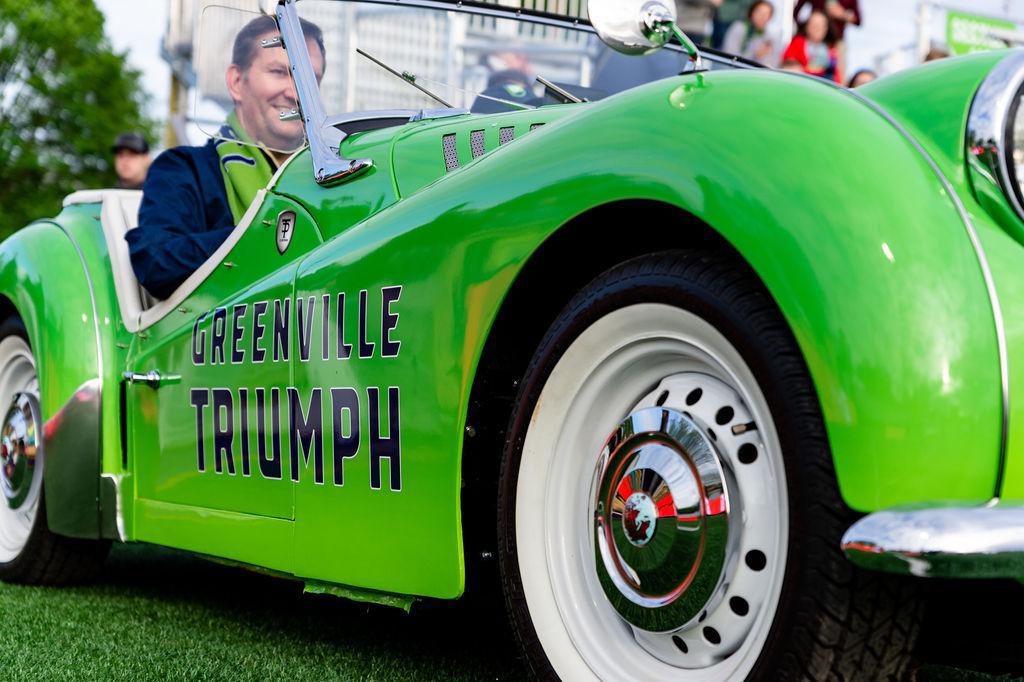 Book the Greenville Triumph's 1961 Triumph TR3
The Greenville Triumph Soccer Club's restored 1961 Triumph TR3 may be reserved – pending availability – for festival appearances, parades, car shows, photo/video shoots and private events.
To have the 1961 TR3 Triumph car at your event, please complete and return the form below, where you will find additional information about reserving the Triumph car. Requests should be received by our office at least three weeks prior to your event for confirmation. After we have reviewed your request, a Triumph representative will reply in regard to the availability of the 1961 TR3 Triumph Car and any appearance fee information.
The 1961 TR3 Triumph car's primary focus is on charitable and cause-related events. These events are given scheduling priority.
For best results, requests should be submitted with 4-8 weeks notice. (In most cases we do not accept appearances with fewer than 7 days advance notice.)
For private events and some public events, the Triumph may charge an appearance fee
Due to the high volume of requests we receive, we may not be able to honor all requests.
To request the Triumph car for your event, please fill out the form below and submit it to Megan at MKolak@greenvilletriumph.com.