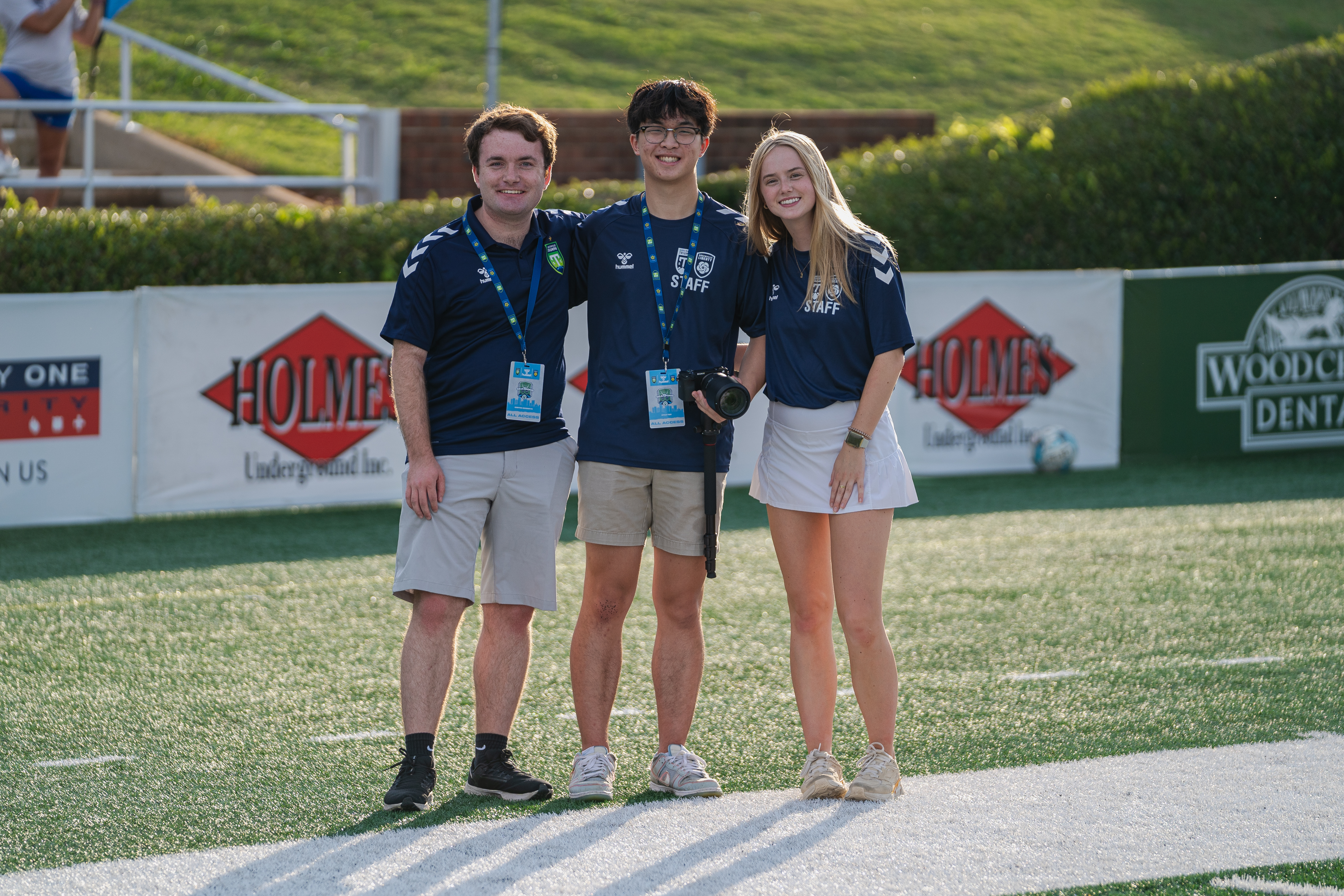 Work Experience Program
The GTSC Work Experience Program (WEP) provides college students with the unique opportunity to gain practical sport management experience in a professional sports team setting. During a designated academic period, participants will work within a specialized department, while interacting with many other departments, with the goal of providing a well-rounded work experience in sports. All participants will have the opportunity for hands-on learning of match day event management during home soccer matches.
All Greenville Triumph & Liberty WEP Participants must:
Be a current student at an accredited college or university
Be eligible for college credit
Remain available and reliable as scheduled for office hours and home matches
Have a positive attitude with the ability to work collaboratively in a team environment
Be able to understand and follow club policies and procedures
Demonstrate interest in sports business and the basic knowledge of soccer
Participants may be sought during the following semesters:
Spring (Jan-May) Summer (May-Aug), Fall (Aug-Dec);
And to support the following departments:
Media & Communications, Ticket & Partnership Sales, Community Relations & Partnership Marketing, Operations
To be considered for the Work Experience Program, please email your resume and cover letter to: WEP@greenvilletriumph.com.
Your cover letter should clearly state your: college and major, ability to obtain college credit, semester available, schedule desire/constraints, preferred department, and a summary of your skills and interests. Your materials will be reviewed and if you meet the qualifications and your skills and interests align with a WEP opportunity, a member of GTSC will contact you to schedule a phone interview.
Position Descriptions